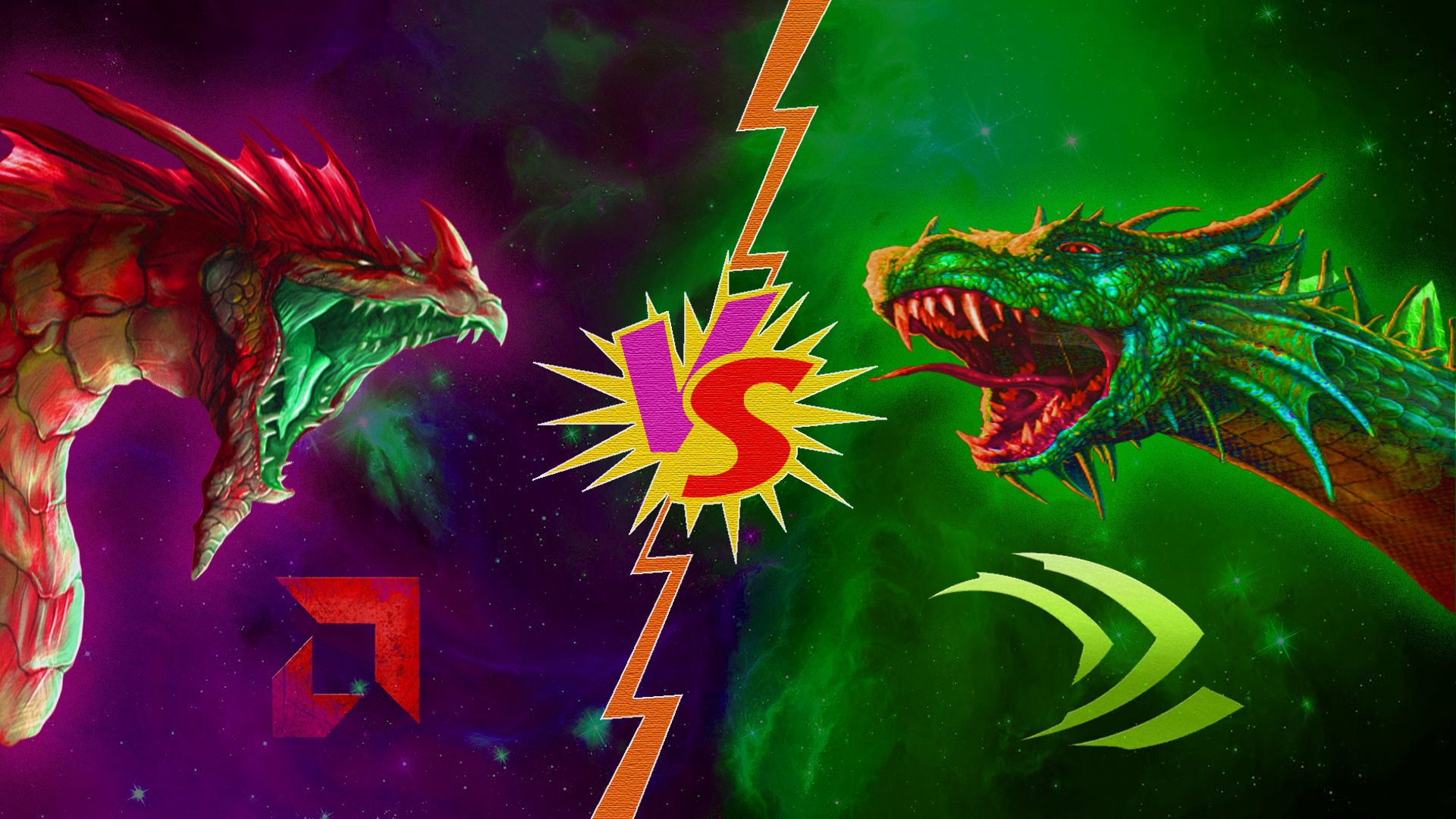 For years the two giants of the PC gaming world of graphics cards, AMD and NVIDIA, have enjoyed competition with their continuous innovation and cutting edge design. Comparisons of these companies and the GPU's they produce are guaranteed to bring any observer to conclude this though, NVIDIA is on another level. Their top tier GPUs, the RTX Titan, the 2080 Ti and the 2080 simply put are better. NVIDIA's GPUs produce higher frame rates, draw less power, produce less heat and come with better optimized software. However, this does not mean that AMD should be dismissed, they produce some excellent GPUs at a more affordable price killing it in the mid and low tier of cards. Priced at $449.99, AMD's new 5700's (pictured in the image below) are a great deal and are quite capable of rendering some quality frames.
AMD Radeon RX 5700 XT 50th Anniversary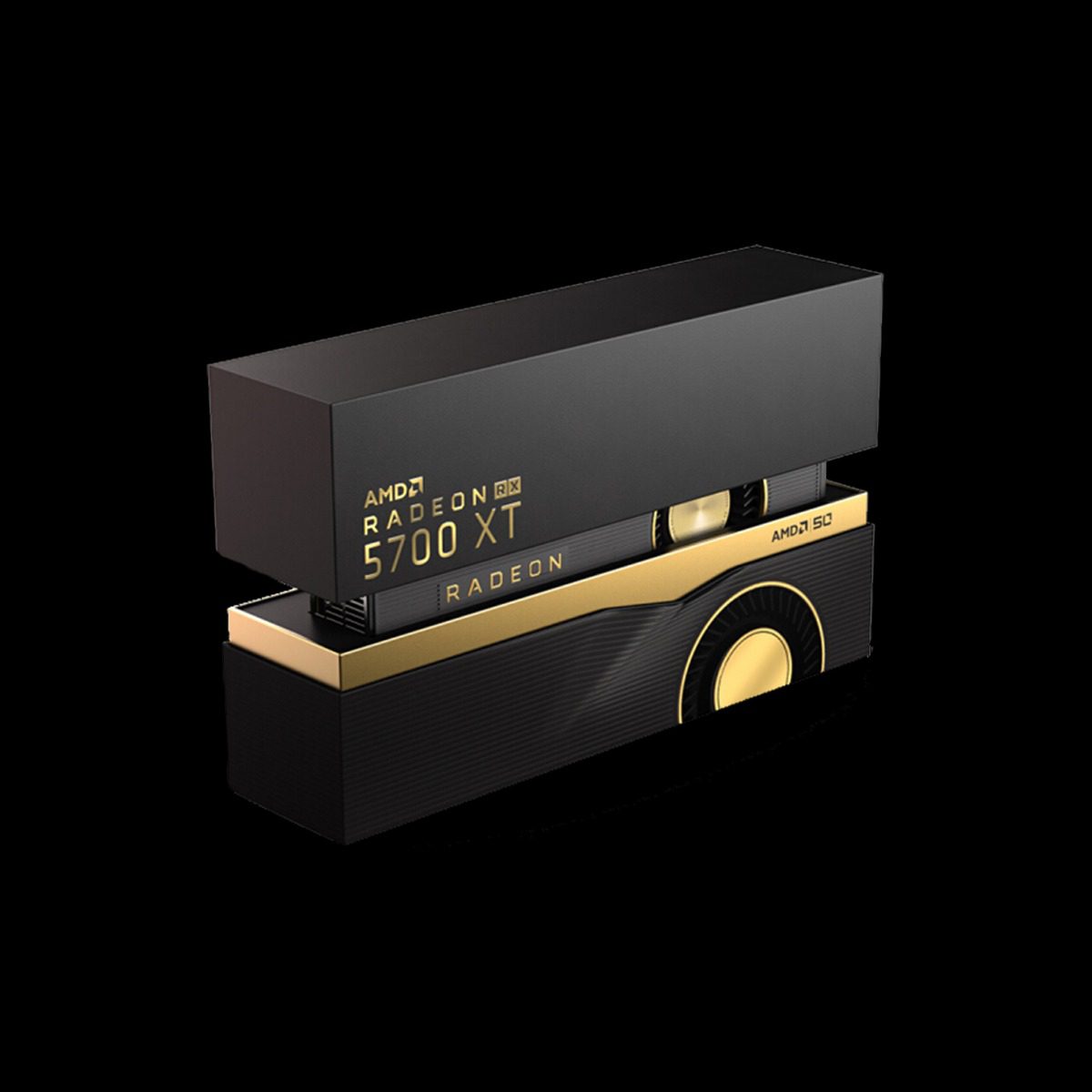 Diving deeper into this comparison, we begin to consider just how much bang for your buck the respective GPUs provide. NVIDIA's best performing GPU, the RTX Titan blows all the competition out of the water, these GPUs boast 4608 NVIDIA CUDA cores running at 1770 MegaHertZ boost clock on NVIDIA Turing architecture featuring 72 RT cores for ray tracing, 576 Tensor Cores for AI acceleration and 24 GB of GDDR6 memory running at 14 Gigabits per second for up to 672 GB/s of memory bandwidth. All at the insane price tag of $2,499.99. For comparison the best AMD consumer GPU you can buy is the RX 5700 which costs a whopping $449.99 if you opt for the AMD Radeon™ RX 5700 XT 50th Anniversary and can be purchased for as low as $349.99 if you go with the standard 5700 edition. This card still boasts a boost frequency up to 1980 MHz running on 2560 stream processors  and 8GB of GDDR6 256-bit memory and works great for 2K gaming.
While AMD software is catching up with NVIDIA, launching competing versions of most software NVIDIA offers, AMD's software is a little behind the ball. NVIDIA software just works better, for example let's compare their different software products for adaptive sync and video streaming.
G Sync vs. Free Sync
Both products are a version of adaptive sync designed to reduce screen tearing and improve video quality. G Sync is NVIDIA's stellar program for this and it is a better product. Better optimized designed with better quality control, it does have one draw back. Same as always with NVIDIA, its just plain more expensive, because it only works with their own specialized monitors designed for this software and specially equipped to handle it. These monitors are not surprisingly more expensive than most but they seem to boast some of the best graphics we can render currently. AMD's software has the distinct advantage of working with any monitors, it is just not as well optimized and does not seem to work as well, once again it comes down to a question of how much of your hard earned paycheck you are willing to drop on your new rig.
ShadowPlay VS ReLive
Not too much to say about these two products, once again NVIDIA is on top, as their streaming software again takes the cake. Both are capable of streaming your gaming sessions using your GPU without a capture card, but ShadowPlay has better video quality and a higher bit rate, ranging from 1-18mbps vs AMD's ReLive which can only run at a bit rate between 1-10 mbps. Both are capped at 60 FPS and 1080p though so you may want a capture card for serious 4K streaming.
By now I'm sure that you've heard about AMD's GPUs and their problem with high temperatures, and while this is true, the simple explanation for this is a difference in the architecture of the cards. NVIDIA's Turing architecture is better designed and uses less power more efficiently in order to push out more frames. Meanwhile AMD GPUs are juiced up and need the extra power to make up for the lack of efficiency in their cards due to poor architecture. It's as simple as that, it doesn't make one necessarily better but when it comes to computing lower temperatures are generally preferred as heat and computers do not mix well. Funny enough it is a fact that, when your PC over heats it freezes, and that is something we all hope to avoid.
MSI RTX 2080 Ti LIGHTNING Z
In the end, it comes down to your personal preference and price range when determining which GPU to choose. Whether you choose the RTX 2080 Ti which will provide the best performance that money can buy, or an AMD 5700 which will give you exceptional performance without breaking the bank, you're sure to enjoy endless hours of high-performance pc gaming.