NVIDIA released the GeForce RTX 2080 Ti all the way back in September 27, 2018 and since then little has been revealed about what is coming next. Until recently, more and more facts have been revealed lately and we here at Cutting Edge Gamer are happy to share what we have found out. These new chips, dubbed the Ampere line, should be faster (duh), loaded with more VRAM and cheaper. They will follow the current naming convention and be released as the RTX 30XX series, offering a GeForce RTX 3070, a RTX 3080 and a RTX 3080 Ti model as soon as Summer 2020. Now let's get into how they are going to meet those lofty rumor mill expectations.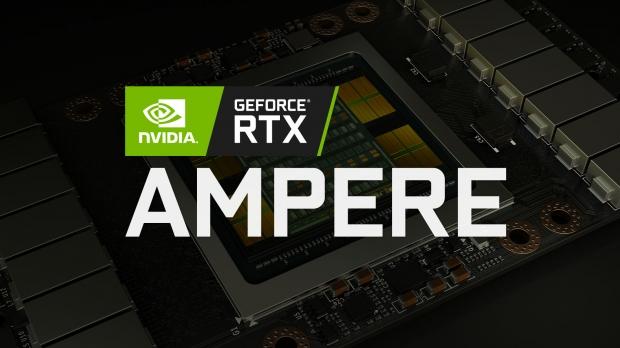 These new Ampere NVIDIA chips will offer a statistically huge performance improvement over the RTX 20XX cards as they feature a new more efficient version of ray tracing. The RTX 30xx servies are also rumored to have some big improvements in their rasterization capabilities, which should combine with the ray tracing advancements and enable you to render next generational graphics live in games.
Additionally they are reported to feature more VRAM in each card with the NVIDIA GeForce RTX 3070 and the NVIDIA GeForce RTX 3080 listed at 12GB while the NVIDIA GeForce RTX 3080 Ti will boast a beefy 16GB of VRAM. This should help these Ampere cards to push between a 100-200MHz improvement in clock speeds vs the predecessor, especially as they are more efficient due to the expected new 7nm architecture they desperately needed to move to.
This architecture should be manufactured by Samsung using the 7nm EUV process node, which allows the cards to run at under 1.0v but will limit overclocking. Additionally working with Samsung to produce these nodes should drive costs down, a big need after the adversity faced with the release of the last line of RTX 20 series cards.
Here's to hoping they drop sooner rather than later. We promise to update you guys with FurMarks as soon as we can get our hands on some sweet new Ampere cards. We really cannot wait to see what this new generation is capable of!